Enterprise
For our enterprise customers, Gripzo provides antitheft solutions with our special grips. Check out our subpages for more information.
Tablets used as point of sale need a security fixture. Gripzo offers robust protection against theft and a quick release option as well so tablets stay mobile.
Take a look at our newest POS-flyer
Gripzo security mounts are ideal for exhibitions and AV –audio visual - rental companies.
Exhibitions
Gripzo security mounts are ideal for exhibitions: the quick release option offers total freedom of use at the stand. safely storing the tablets, ensures that the employees can work with peace of mind. For AV rental companies, the one size fits all is perfect: no need to have different size enclosures in stock because the Gripzo fixture will always fit. Special XL grip sets are available for the latest XL devices. Gripzo offers two grips sets ranging from 7 to 10 inch and from 9 to 13 inch.
If tablets are used in offices, staff is responsible for them. Employers should provide security brackets to make sure staff can go to meetings or can go to the toilet without the tablet being stolen.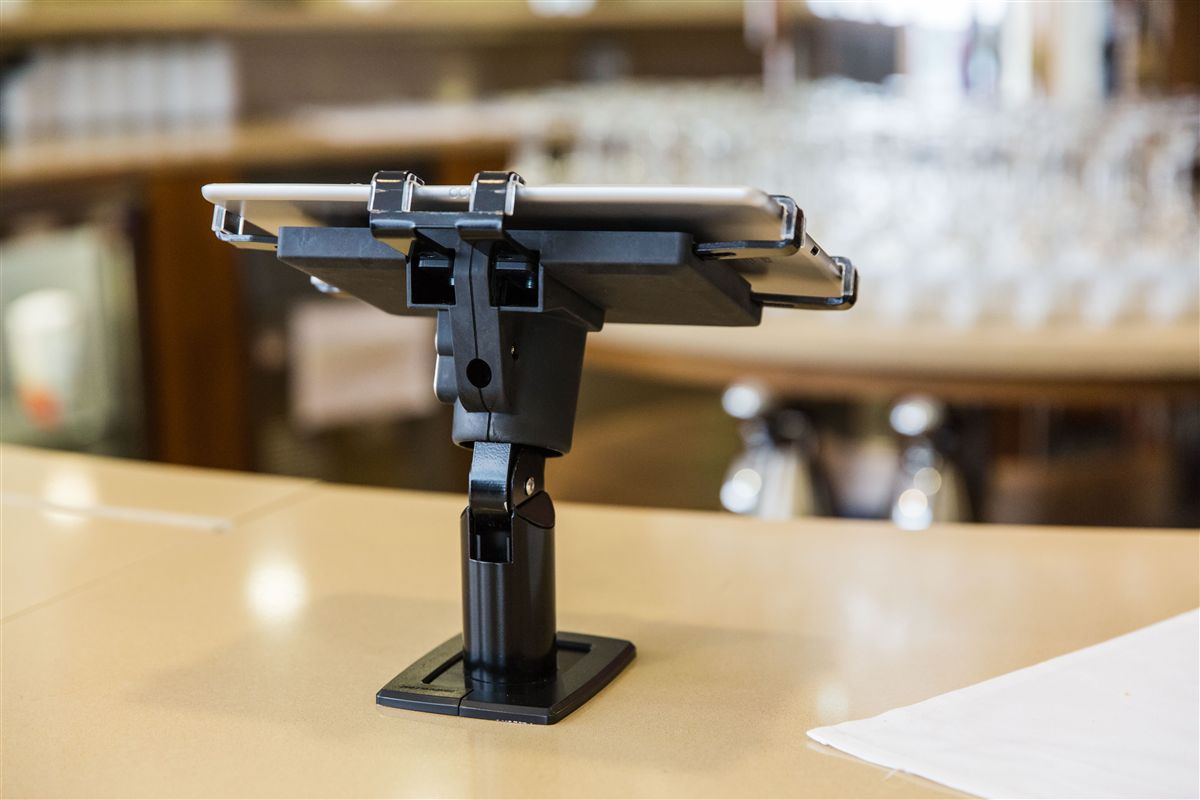 Segments
Gripzo's tablet security fixtures can be used in the following segments (among others):