360 POS Tablet Kiosk

Gripzo introduces a 360 degree rotating Tablet Kiosk.

The 360 rotating feature is a perfect tool if retailers want to accept mobile payments from their customers. The 360 POS Tablet kiosk offers a permanent angle adjustment so the correct viewing angle is always offered to retailer and customer.
The point of sale Tablet Kiosk from Gripzo is the most rugged tablet holder on the market today and is built out of the highest quality steel. The holder has forged steel grips which makes theft as good as impossible.
The Tablet kiosk has grips which can be adjusted for any size tablet between 7" and 11". A larger grips set is available for the XL Tablets like iPad Pro 12.9" and Galaxy TabPro S 12.2". This grip set fits within the existing tablet kiosk of Gripzo simply as spare part. In case of need going back to the 7 to 11 inch grip set is mereley a simple act of putting those back in.
All Gripzo Tablet bracket kiosks have a lockdown and quick release mechanism. The lock and release is done with a security key and is as simple as locking your front door.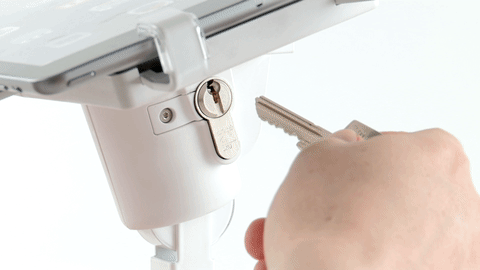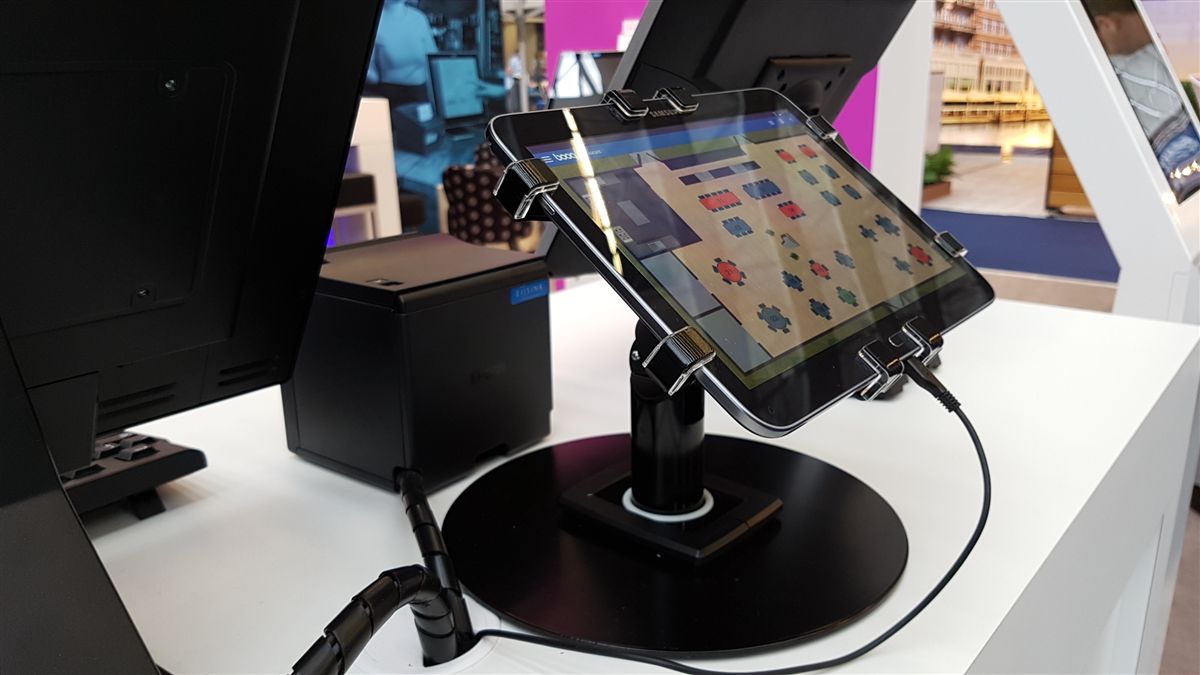 This keeps the Tablet mobile e.g. to place it in the back office after opening hours, to use it mobile in store or take the tablet home after closing hours.
The Tablet Kiosk or Tablet POS mount are available in black or white.
Mounting options are: standard screws, security screws, 2 nuts and 2 studs, a freestanding footplate or strong self-adhesive.