Total lockdown
and quick release
Click here and watch Gripzo's unique proposition.
Devices can be removed within seconds by device owners.
The tablet is locked within durable steel grips providing theft
protection. You can release the device with a unique set of
keys. No electronics, sensors or cables needed!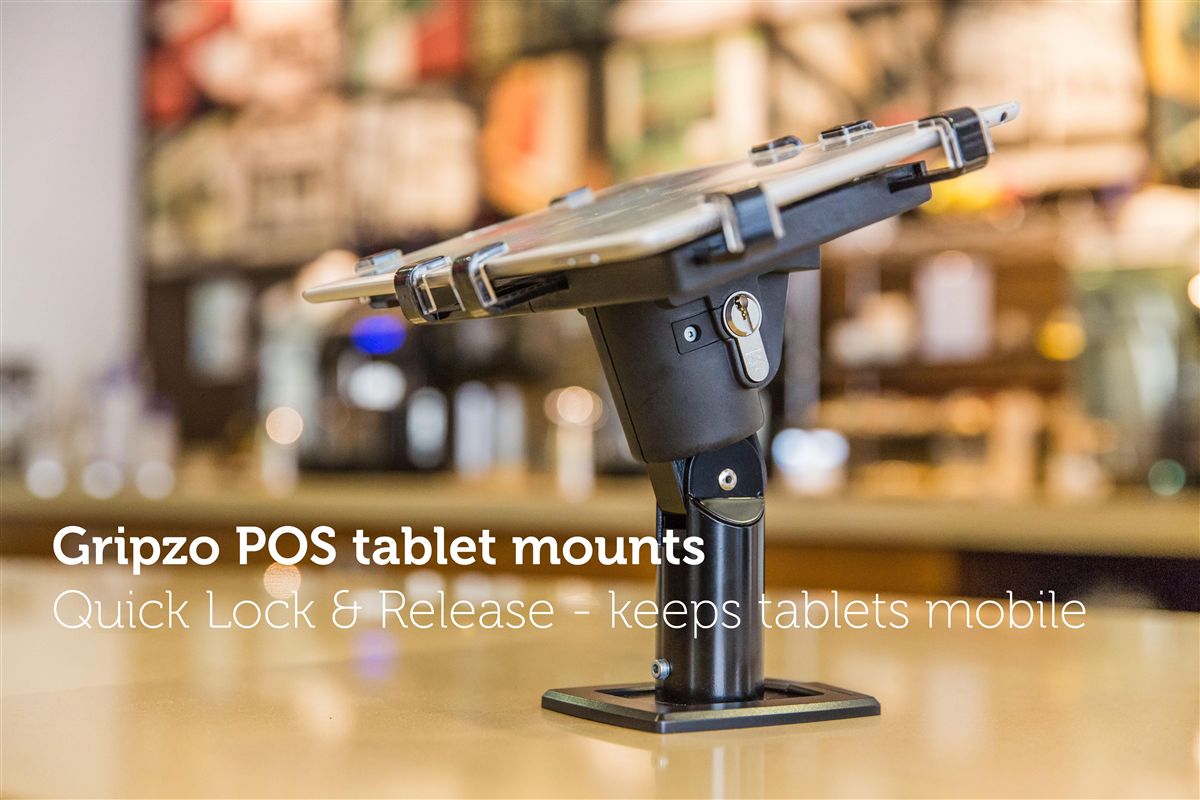 One size fits all
Through adjustable grips on the security brackets devices of any
dimension will fit. We have special XL grip sets for tablets larger
than 10.5" and phones larger than 6.6".
The Gripzo security mount is suitable for:
iPad air / iPad air 2 / iPad mini / Galaxy tab S / Samsung A7 Tablet
10.1 / Lenovo M8 tablet / Amazon fire HD tablet /
Galaxy Note 10.1 (2022) / Fusion 5 tablet / / Google
Nexus / Zonko tablet / iPad Pro