Gripzo in the UK
Gripzo is proud to have been selected by Argos (UK) to secure their tablets on the new presentation tables they are rolling out throughout the UK.
Argos decided it was time to update their display tables for a good impact with the new Apple tablet devices. Argos realises all too well that security had to be the best ever since iPads and iPad pro's are hot targets for shoplifters. They chose the Gripzo iPad tablet pro grips since they offer a total lock down with quick release, which enabled them to be flexible for product demonstrations. The quick removal after store hours was also a prominent pro. Even more important was the fact that the Gripzo tablet security mounts have adjustable grips so any size tablet can be fitted in overtime, which means a great ROI.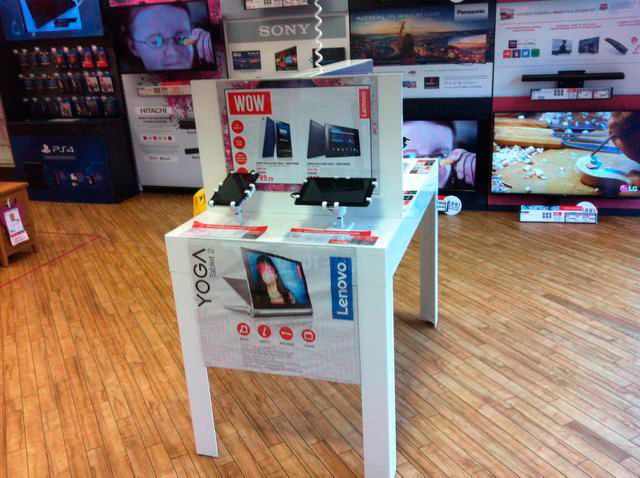 Gripzo's iPad kiosks are made of high quality and forged steel grips which makes them strong as a Gorilla Grip.