Protecting smartphones against theft becomes mainstream
Smartphones become more expensive with every release. This makes them hot targets for shoplifters. Especially iPhones are very much in the picture when it comes to store theft, although other brands like the Samsung Galaxy and Huawei Mate series and Google Pixel are 'desirable' too.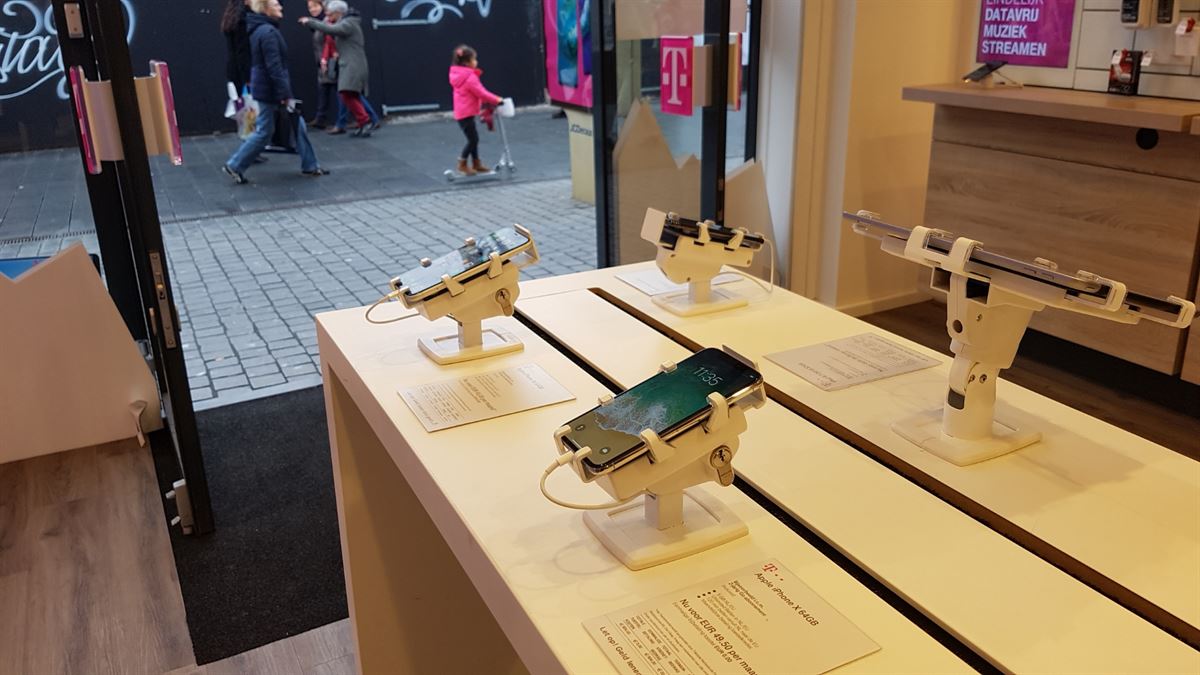 Gripzo protects smartphones against theft.
Live store theft
The writer of this article actually witnessed a store theft live in his home town in The Netherlands. What happened? There was this guy in a Vodafone store watching the top 10 table. He walked out of the store and waited for staff to get busy at the back of the store. When that happened, he rushed back into the store and grabbed 2 top model iPhones, pulled them by force out of their cradles, snapping the security wires in the process.
Smartphone theft: retail loses
Of course the alarm went off and staff rushed out, but the guy was already out on the street. Damage report: a broken table display and 2 phones missing. You can imagine the high replacement costs, so the retailer loses.
Frequent and universal
The writer of this article, incidentally Gripzo's CEO, could not help but chuckle at what he just witnessed. Even though he was in the retail loss prevention business for over 25 year, he had never witnessed a 'live store theft'. This MO however, is universal and more frequent than you think. Some places are hit harder than others, but as a retailer you can never be certain when it can or will happen.
Gripzo grows rapidly
The fact is that worldwide cut and run theft of especially smartphones has become mainstream. As a result, Gripzo, the company that designs security brackets for smartphones, tablets, laptops and smartwatches grows rapidly and is proud to say that its security brackets are used on every continent of this planet.
Recent projects are set up in South Africa for MTN, Vodafone in Ireland, Claro in Chile, Sprint in the USA and Virgin Media in England, just to name a few.